I've briefly discussed it before, but 2016 was a year of reflection for me that got kickstarted by a fuckboy. While not placing complete blame on neither him or myself, I did want to reflect on how I had gotten there, and why situations like those kept happening so frequently.
So I took a step back and asked myself, what is going on with me, mentally and emotionally to allow myself to be placed in back to back jams? What was I needing that I didn't get enough of, and why was I seeking it elsewhere? After this line of questioning, it became apparent that what I was missing was me. I didn't understand, love or appreciate myself as much as I thought I did.
One thing that I've found to be interesting along this journey, is the amount of people who fail to hold themselves accountable. What I have control of, is myself and the decisions that I make, which in turn has the ability to create my destiny. Meaning that my actions have reactions both negative and positive that may stem as a result.
Through this I've found knowing who you truly are at the core of your being to be both invaluable and foundational. If we truly loved ourselves, there are a many of situations and situationships that could be avoided along the way. This is where taking self-inventory comes into play.
I've carried that self-inventory provoking line of questioning into all of the things that I didn't like about myself, in order to understand where they came from so that I could dismantle them.
Taking self-inventory is about accountability. We cannot hope for things to be different, if do not learn from and thus adjust the way we approach them. Nobody's perfect, but we can take note of life's experiences and utilize them to become our best selves. With that, here are five ways that we can take self-inventory.
1. Identify Your Quirks
Take some time to understand what things your may not like about yourself, or want you want to improve upon. Maybe it's the way that you deal with conflict, or the way you respond to a particular stimuli. Get to the root of it, and understand why they are the way that they are, and then dismantle them.
2. Spend Time Alone, and Lots of It
This may be difficult for extroverts who also feel the need to always be around people. However, spending time alone helps you to understand who you are in your most raw form. From my perspective, understanding yourself is the single most foundational piece of becoming your best self. How can you know what your best self looks like if you don't even know you?
3. Understand your Likes and Dislikes
Date yourself. I'll talk about this in more detail throughout the series, but I think this one is important to note, because it forces you to understand your likes and dislikes in such a way that you're preparing yourself to eventually add another person into that equation. But on a more basic level, know what you like and dislike holistically.
4. Temp Check: Am I Holding Any Resentment?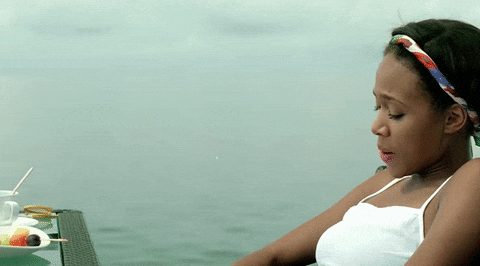 Look deep within and truly start to think about if you've been holding on to any resentment. Figure out with who, and clean that shit up. Find a way to either repair it, or gain closure, so that you can move on towards being your best self. I promise that closure will set you free.
5. Protect Your Peace
Lastly, once you've gone through this process, find a way to always protect your peace. Your peace and your space are so sacred, and you should always treat it as such. Keep anyone and anything that could be harmful to this space out of it. Burn sage and be great.
Taking self-inventory is single handedly the most important thing that I've done within the past few years, and is kickstarted my journey of all things self, from self-discovery to self-love. So do yourself a favor, and take inventory. Your best self will appreciate it on the other side of that journey.