If you've been keeping up with my recent content, you will have noticed through my extreme transparency, that I'm in a very uncomfortable season. Due to being in a state of constant change, transitioning states twice in the past two months, being a fresh entrepreneur, and realizing that I don't have it all "figured out," like I once thought. Therefore, I wanted to write about Stepping into Your Season for the month of April. As I'm sure, that I'm not the only person who's life is transitioning with the seasons. So for the first installment, I wanted to walk through some of the things that have me most uncomfortable right now, and how I push through, as I am laying the foundation what's next.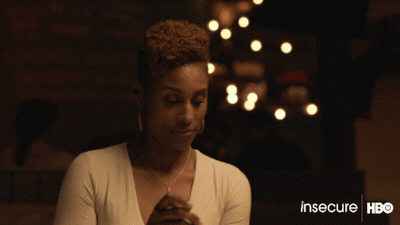 One of the main things that I am working to overcome right now, in addition to celebrating myself, is acknowledging my hard work. Given that I'm not where I ultimately want to be, it's forever difficult for me to acknowledge where I am now. I mean truly acknowledge though, given all of the sacrifice, growth, and calculated risks I've taken. Because where I am now, is laying the foundation for where I want to be. The phrase "Oprah wasn't built in a day," is so real, and so humbling, because it reminds me that the depths of where I will go, will take time to align.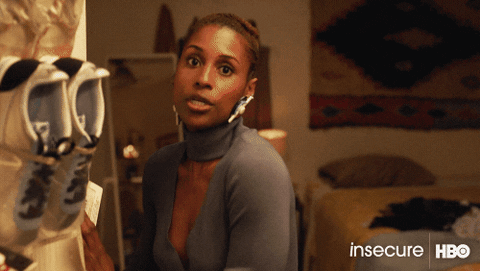 After speaking with my friend Shyrah of Trill Talk, she resurfaced the uncomfortability in relying on other people to see your value, when you are your product or business. In the world of influencers, public speaking and brand partnerships. You are presenting yourself to an audience to add value, and honestly, to be liked, because that's how you continue to elevate in the space, and to gain more opportunities. While that's uncomfortable, I say fuck all that! Create your own opportunities. I've never waited for a hand out, or for the perfect opportunity to come my way in any other aspect of my life, so this is no different. Hence, why 2018 for me is all about shooting every shot.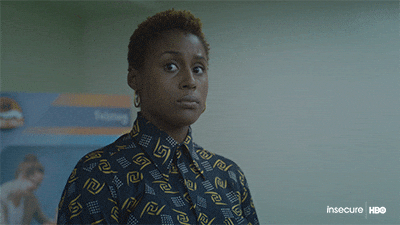 Often times when we feel like we have everything all figured out, we realize that we don't. It almost feels like story boards in a game. As if you need to complete all of the tasks on one level, to advance to the next. While I realize that life isn't a game, I do approach each season with this lens. During my last season, I was being taught the value of a dollar through being broke, unlearning what I thought to be true, how to remain steadfast, and to look for the lessons in my journey. Sometimes, we even have to get to where we thought we wanted to be, to understand where we need to be. Look for the lessons in your season, and buckle up for the ride!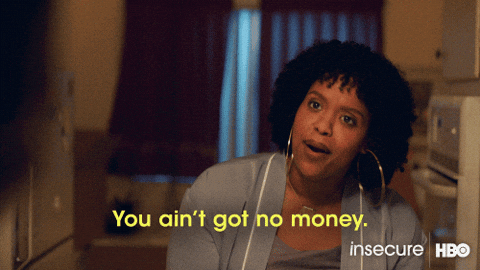 But these bills doe! I've ALWAYS told myself, that I'd never live my life as a slave to a dollar, which includes making decisions solely off of money. However, its rough when you're foundation building, and the coins just aren't coming in. I talked briefly about Q4 before, and what it was for me. I was on E, but God placed the necessary coins or resources where I needed them, when I needed them. I was also shown in that season to ask for help! I've always been the one with a S on my chest, running around saving other people, so it was difficult for me to even fix my mouth to ask for help. However, closed mouths don't get fed, and there's never a reason to suffer in silence.
What I've realized through this journey, is that sometimes you're tested to see how bad you want it. NOT to shake, or deter you from your path. It's like testing your desire, while building endurance. To take a line from Grown-ish, "get comfortable being uncomfortable," because nothing extraordinary has come from within the confines of a comfort zone.