I feel like my most recent feat of freedom, is that of my own body. To be very honest, and transparent, this mainly came in the form of me detaching from the male gaze. Detachment from existing merely in light of being seen as desirable, as 'the full package', or as 'wifey material'. I've instead, decided to reclaim the pieces of me, that I allowed for men to rule, and own, for over two decades of my life, aka nearly my entire existence.
Unlearning what I deemed to be ugly, from my rolls, to my excessively growing hair, to all the lumps and bumps, I never took the time to understand. To now seeing my stretch marks as a physical reminder of how my body has accommodated my constant evolution and transformation. While learning to love my body as the only home I've ever known.
As a space that has provided me with refuge, a space that has nourished me, and fought to keep me whole. To now a womxn who I see as beautiful, as is, in her uncut 'rough draftness'. Without needing to pluck or polish what I frankly don't fucking feel like. And without feeling the need to fulfill every mans fantasy, at first glance.
I'm a free ass woman. Free from how you see me, or who you think I should be, because I have a pussy, or because you're subconsciously projecting all that toxic shit you're walking around with onto me. I refuse to live my life that way, because I'm a free ass womxn.
____
Below are some ideologies that helped me to decolonize my mind, and develop freedom/agency over my physical body. As always, I don't have the answers, and this may not be the blueprint that you need. However, if it resonates use the below as a catalyst for your liberation journey with your body.
At the root, is patriarchy. Which is the wack ass belief and implementation that men are to be the heads of households, and all societal structures alike. However, the inconsistencies are revealed, when you consider queer, trans and gender non-conforming folks. Further highlighting the true inequalities within and objectives of this gaze of patriarchy and its heteronormativity.
As with racism, patriarchy is also systemic. Meaning that it is both unconsciously taught to us, through the matrix. Heavily enforced by religious doctrine, and upheld by societal structures and believers alike. From the time we're born, we are groomed to be who a man or child will 'need' us to be. In opposed to seeking understanding of who we actually are. Shifting us to only consider ourselves, as it relates to the surrender, servitude and pleasure of men.
Through the male gaze, we're taught to see ourselves and our bodies as vessels solely for the servitude and pleasure of men. Purposefully leading us to believe that it is our sole purpose in life. Forcing those who don't subscribe to marriage, children or heteronorms, to suppress themselves, or to live a life 'against the grain'. One that is met with external judgement, ridicule or worse, violence.
Additionally, society, creates a hierarchical scale beyond patriarchy, that places heteronormative, thin abled bodied folks at the top of that list. While in most cases, systemically oppressing those who fall toward the other end of this imaginary list. Including queer, dark skinned, trans, non-binary, 'fat', 'ugly' and disabled folks.
This scale is utilized to create the binary of who is good or bad. Meaning, who is deserving of life, love, health, wealth, rights, protection, friendship, etc. This also extends to who we help, believe, fight for, respect, are kind to, etc. Which can lead to privilege and abuse of power on one end, and violent systemic oppression on the other. It is crucial to note, that this scale is unconsciously programmed within us and remains until we recognize, deroot and reprogram it. Lastly, please note that this is just a starting point, dig deeper as you are guided to.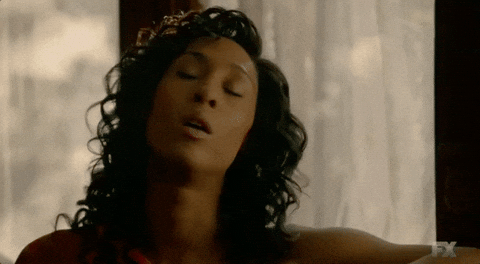 Misogyny is the ingrained hate and prejudice of womxn, as well as the result of patriarchy. Consider it the internalized and thus externalized, response of patriarchy. That is both enacted and upheld by those that believe in this system of oppression [in addition to the system itself].
It is also important for us to recognize that black men can also be perpetuators and upholders of misogyny and patriarchy. In Age, Race, Class and Sex: Women Redefining Difference, an Audre Lorde essay from Sister Outsider: Essays and Speeches, she notes:
'we are all programmed to respond to human differences between us with fear, and loathing, and to handle that difference in one of three ways. Ignoring it, and if that's not possible, copy it if we think it is dominant. Or destroy it, if we think it is subordinate.'
There is so much information that can be extracted from the line, 'copy it if we think it is dominant.' Throughout history, we have seen Black liberation stripped to the singular needs of Black men. Silencing the intersectional needs of Black Femmes, Womxn, Queer and all marginalized Black folk. Or seeking to copy the 'dominant' groups enactment of 'freedom' and 'success.' Leaving Black Femmes and Womxn yet again most vulnerable to the effects of patriarchy, in our own homes.
This misogyny then, results in internalized misogyny, utilizing us to police ourselves. By upholding other Black Femmes + Womxn to the respectability politics set forth by patriarchy. Through this, we limit ourselves and pass those limitations onto our sisters. By restricting each other from showing up in this world as our whole and true selves.
I would be remiss to not note that from slavery out, we were taught that our bodies are not our own. Whether being bought and sold as 'property.' Or in servitude for men, or for feeding and birthing our children, and sometimes others. So how can we create a relationship with our bodies, if we've been taught for so long that they are not our own?
If it resonates this can start by first unlearning the affects of patriarchy and internalized misogyny. An amazing place to start is with my Series: Separating Self + Society B. Bad Bits, The Guidebook Vol. 1. To help you to then re-learn, that your body is YOURS! Yours to make decisions around, yours to dress, yours to decided who you want, or don't want to engage or exchange energy with. Yours. There is not a soul on this physical earth, who can tell YOU what to do with YOUR body. Your body is YOURS!
____
RELATED B. BAD BITS